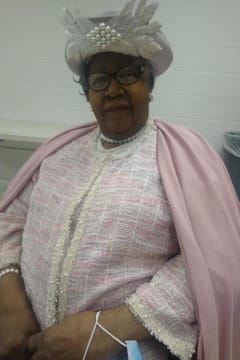 Mother Hazel Williams transitioned to see Jesus on Tuesday, September 20, 2022.
Please continue to pray for the entire Williams and Hampton family
during this time.
Funeral arrangements are as follows:
Public viewing of Mother Williams is Sunday, September 25th from 1:00 PM - 4:00 PM
at Woodard Funeral Service, Inc., 3200 North O'Henry Blvd, GSO, NC 27405.
Visitation with the family is Monday, September 26, 2022 at 11:30 AM
followed by the Funeral Service at 12:00 Noon
at Ebenezer Baptist Church, 2700 West Vandalia, GSO, NC.
Click Here for Live Stream of Service.
Interment at Ebenezer Baptist Church Cemetary.