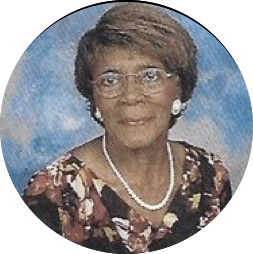 Mother Effie Mebane transitioned to see Jesus on Sunday, June 13, 2021.
Please continue to pray for her son, Dickie Mebane,
Granddaughters, Cecily Mebane & Tammy Caviness,
and the entire Mebane family during this time.
Funeral arrangements are as follows:
Public viewing of Ms. Mebane is 11:00 am - 5:00 pm Thursday, June 24th
at Hargett Funeral Service, Inc., 905 East Market Street, Greensboro, NC.
Visitation with the family is 11:30 AM Friday, June 25, 2021
at Ebenezer Baptist Church, 2700 West Vandalia Road, Greensboro, NC.
The Homegoing Service will begin at 12:00 Noon.
(We are practicing safety guidelines during the family visitation and Homegoing Service for your protection. Please be prepared to wear a mask.)
Livestreaming of the service is available. Click Here for the Live Stream.
Interment will follow in the Church's Cemetery.